Joining Requirements
At present, Scouts BSA Troop 95 has only one troop – a boy troop. We welcome those interested in forming a girl troop, if enough girls are interested.  Below are the requirements for joining a Scouts BSA Troop:
Youth (Boys & Girls)
Must be at least 11 years old, but 10 year-old's who have earned their Arrow of Light (AOL's) may join
** Youth in Kindergarten through 5th grade may join our Cub Scout Pack.
Yep, that's it.. any youth can join. Please note, troops are all girls or all boys. Troop 95 does not have a girl troop, but, with enough interest, is willing form one.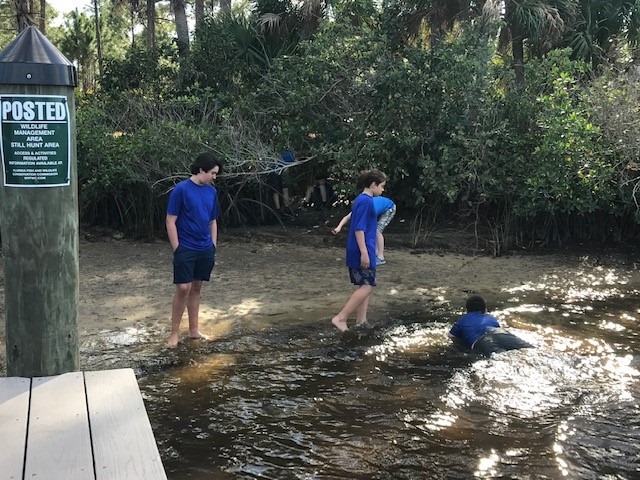 Adults
Many Hands Make Light Work 
While Scouts BSA troops are "youth led" there are a lot of tasks that need to be performed by adults: planning, organization, logistics, recording advancement, teaching, etc. Please review the "For Adults" section of our website to find out how you can help.
There are a few requirements to be an adult member:
Attend a few meetings.  Our troop is committed to youth safety, and we require your participation at a few troop meetings before we will accept your application for membership
Complete the application
Agree to the background check
Pay the application fee
For your convenience, you can apply online.  Once you have applied online, be sure to let the Committee Chair and Chartered Organization Representative know.  We will review your application.
Join Scouting
Scouting is open to boys & girls ages 5-17. Want to join? Visit one of our meetings and we'll help you get started or register at BeAScout.org